VINOTHEQUE & TASTING
Our vinotheque is open daily from 10 a.m. to 6 p.m. for tastings, information and sale.

Grabenstrasse 8
Fon + 49 (0) 6722 47225
E-mail: vinothek@georg-breuer.com


WINE TASTING in our historic Kellerwelt
| | |
| --- | --- |
| Tasting of 3 wines (up to 45 min) | Euro 11,00 pp / Euro 165,00 fix for groups up to 14 persons |
| Tasting of 4 wines (up to 60 min) | Euro 13,00 pp / Euro 195,00 fix for groups up to 14 persons |
| Tasting of 5 wines (up to 75 min) | Euro 16,00 pp / Euro 240,00 fix for groups up to 14 persons |
To all wine tastings we serve still mineral water and bread.


VINEYARD WALK
We take you on a leisurely walk through the Rüdesheim vineyards.
Euro 75,00 per hour

On request additional:
| | |
| --- | --- |
| Cable car to Niederwald Monument | Euro 6,50 |
| Crunchy breadstick and 1 glass of Riesling | Euro 8,00 |
(prices for the extensions per person)

We would be pleased to also offer you an expanding wine tasting in our wine cellar after the tour.


TOUR OF THE CELLAR – up to 25 persons
Touring the wine cellars we explain our philosophy of wine making.
Euro 50,00
Time: 30 minutes


You can extend your tasting:

Cheese with the wine
Euro 5,00
Rheingau Tapas:
… for a snack …
Euro 12,00
Green herb spread, Spundekäs', Handkäse mit Musik and farmers bread
… for the big appetite …
Euro 20,00
In addition to the snack we offer quince jelly, cheese from the local affineur, stained trout from the Wispertal, vension ham with black nuts

Quiche Lorraine with the wine (8-10 portions)
Euro 35,00/quiche
Quiche …
… with bacon from the Wacholderhof or
… with root vegetables and goat cheese or
… with Sauerkraut, grapes and gorgonzola
(the prices for the extensions are per person)


We are also pleased to respond to your further individual requests – no matter if it is in the vinery, in nature or digitally.
Just contact us.

Our rates are in EURO including service charge and tax.
After your booking you can cancel 48 hours before the tasting free of charge. Then we charge the full price.
We ask for notification in advance.
We offer gift certificates for all our tastings and wine purchases for you or your friends. You are free to pick them up personally or order them conveniently from home.
WINE AROUND — The Wine Experience
With the wine experience Wine Around you can discover Rüdesheim am Rhein very individually and relaxed for just €12. Enjoy selected wine from our partners and have exclusive tastings with a bonus. This could be for example a small snack or a short tour through the wine cellar. The Wine Around includes three tickets which you can redeem at will.
Tickets for the Wine Around are available at the Tourist Information Rüdesheim am Rhein, Rheinstraße 29a.

All prices are per person and include VAT.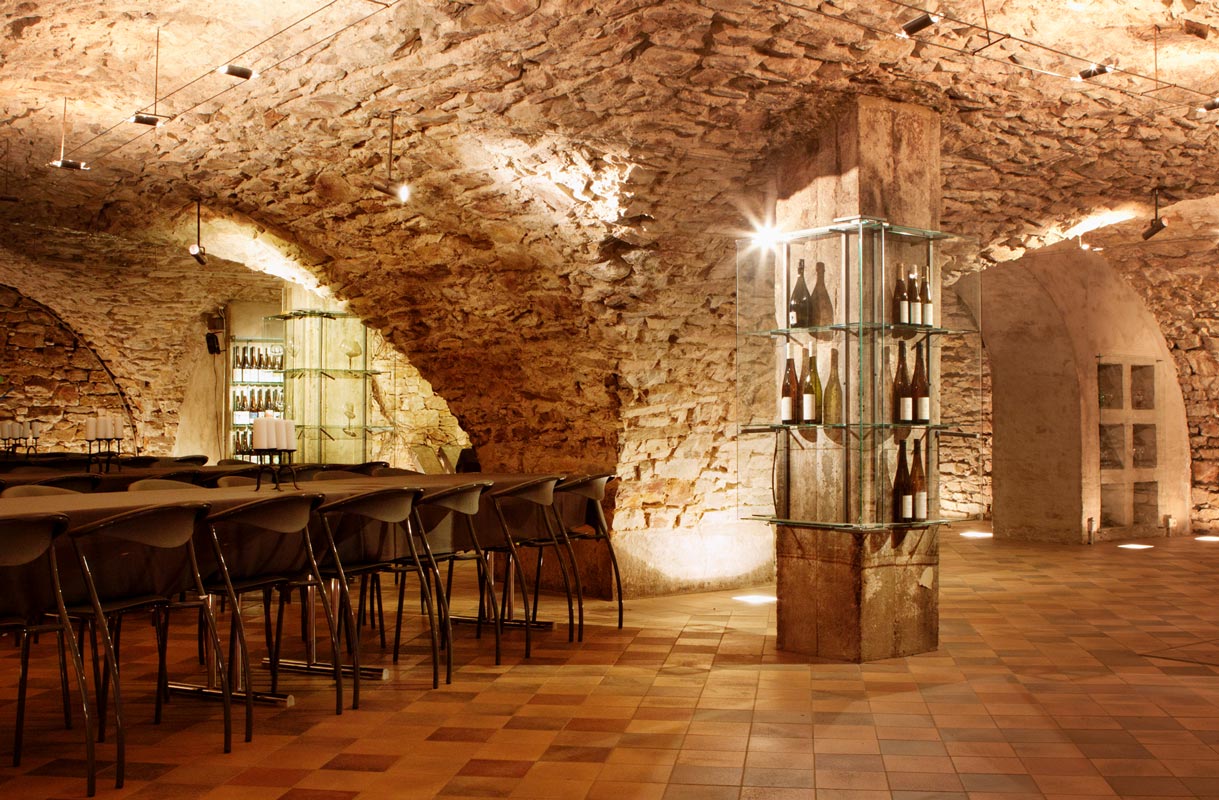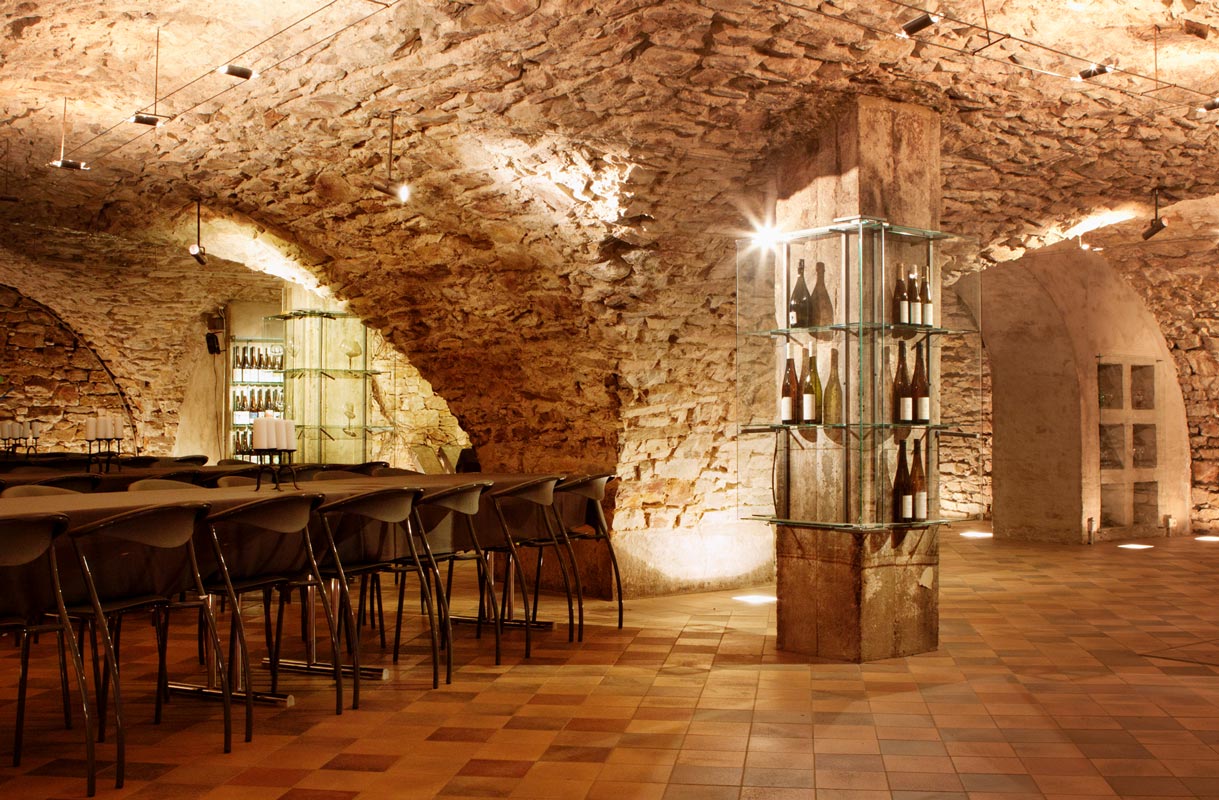 BREUER'S KELLERWELT
In the year 2000 we expanded our offer for the wine and culture enthusiast with our historic Kellerwelt.
On an expanse of about 300 square meters art objects, craft objects of wine production, collections of glasses, labels and bottles can be seen.
By arrangement these extraordinary premises can be put at your diposal for special events.